Installation
You can install Coming Soon by visiting our listing on the Shopify app store, clicking Add app, and interacting with the prompts that follow.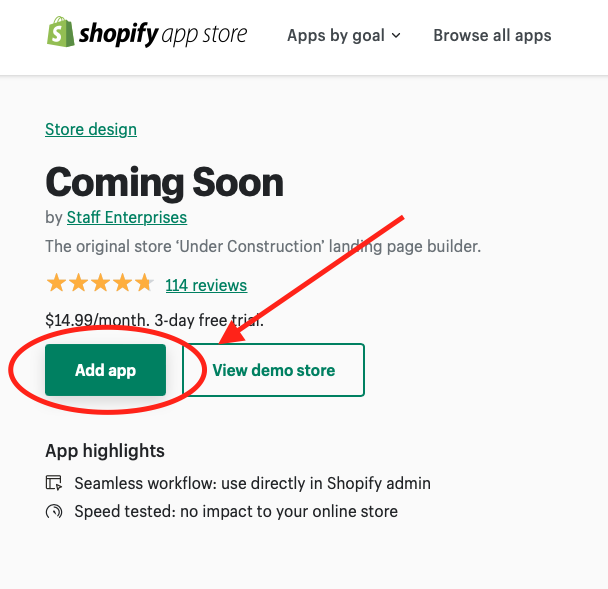 There are a number of clones in the app store, so make sure you're installing the one by Staff Enterprises, otherwise this documentation won't be of much use.
Alternatively, you install by visiting this link and typing in your Shopify domain (the one that ends with myshopify.com). Both methods of installation are equivalent.
With the app installed, it's time to get started using it!