Configure your Coming Soon template
Choose a template
The first step to configuring your Coming Soon page is deciding which template you want to use. Templates provide structure for your page and provide customizable properties to make your page look exactly like you want.
Coming Soon comes with two default templates: Simple and Duo. While they have a lot of shared functionality, each template has a unique set of features that might make it a better fit for your page.
To preview either template, simply click the button with an eye icon.
You can change your template for the other any time you'd like (simply click the Publish button on the one you want published). All of your configurations will be saved in case you want to change again.
Shared functionality
Both templates allow you to:
Style colors and fonts
Upload background images
Use a single hero image or a slideshow
Collect email information and send to a mailing list (or create a customer in your Shopify dashboard)
Configure password protection
Configure social media links
Configure copyright text
Simple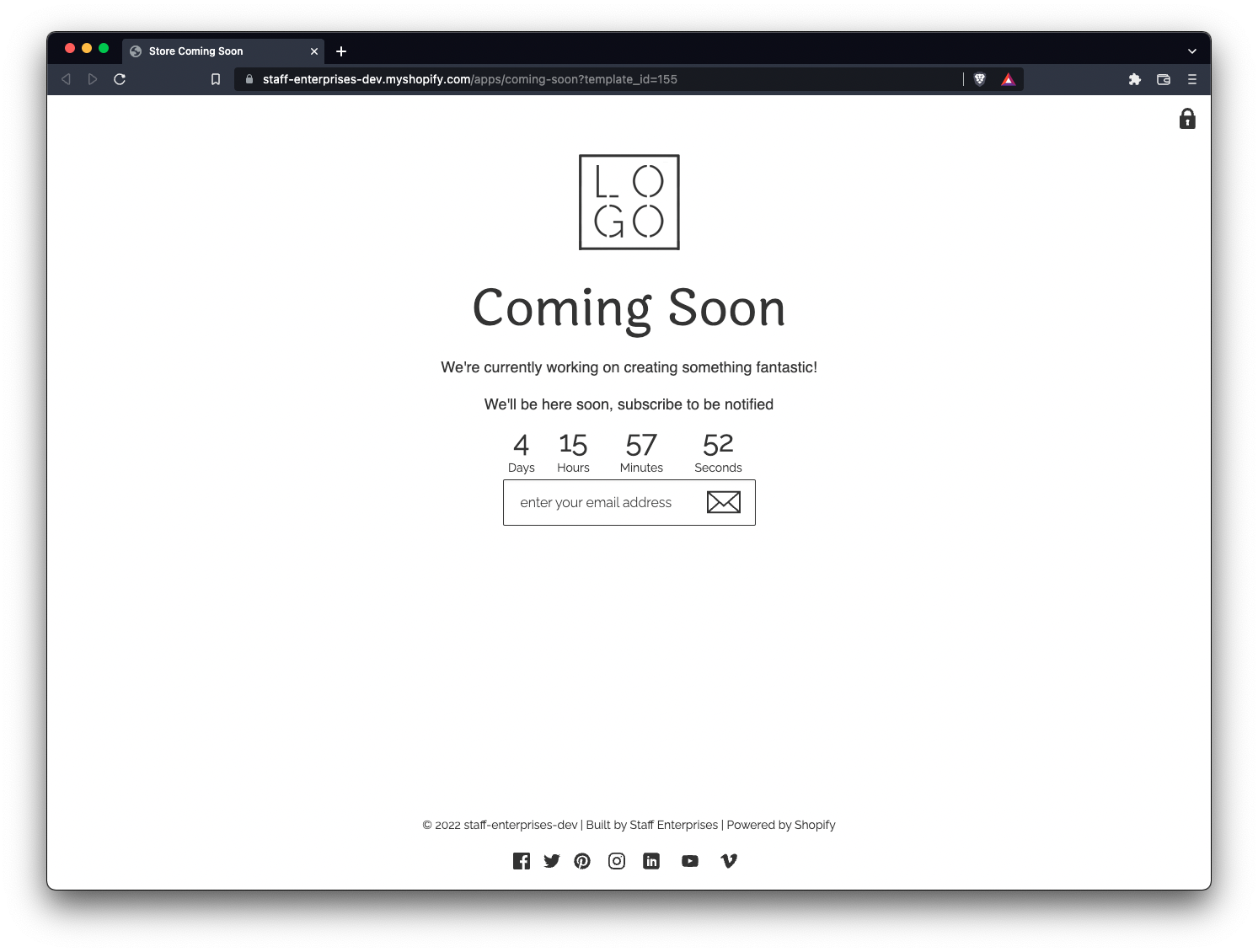 Unique features of Simple:
Full page design (hero image or images will take up the full background)
Countdown timer
Simplified newsletter collection (only email)
Embeddable section for YouTube or Vimeo players
Duo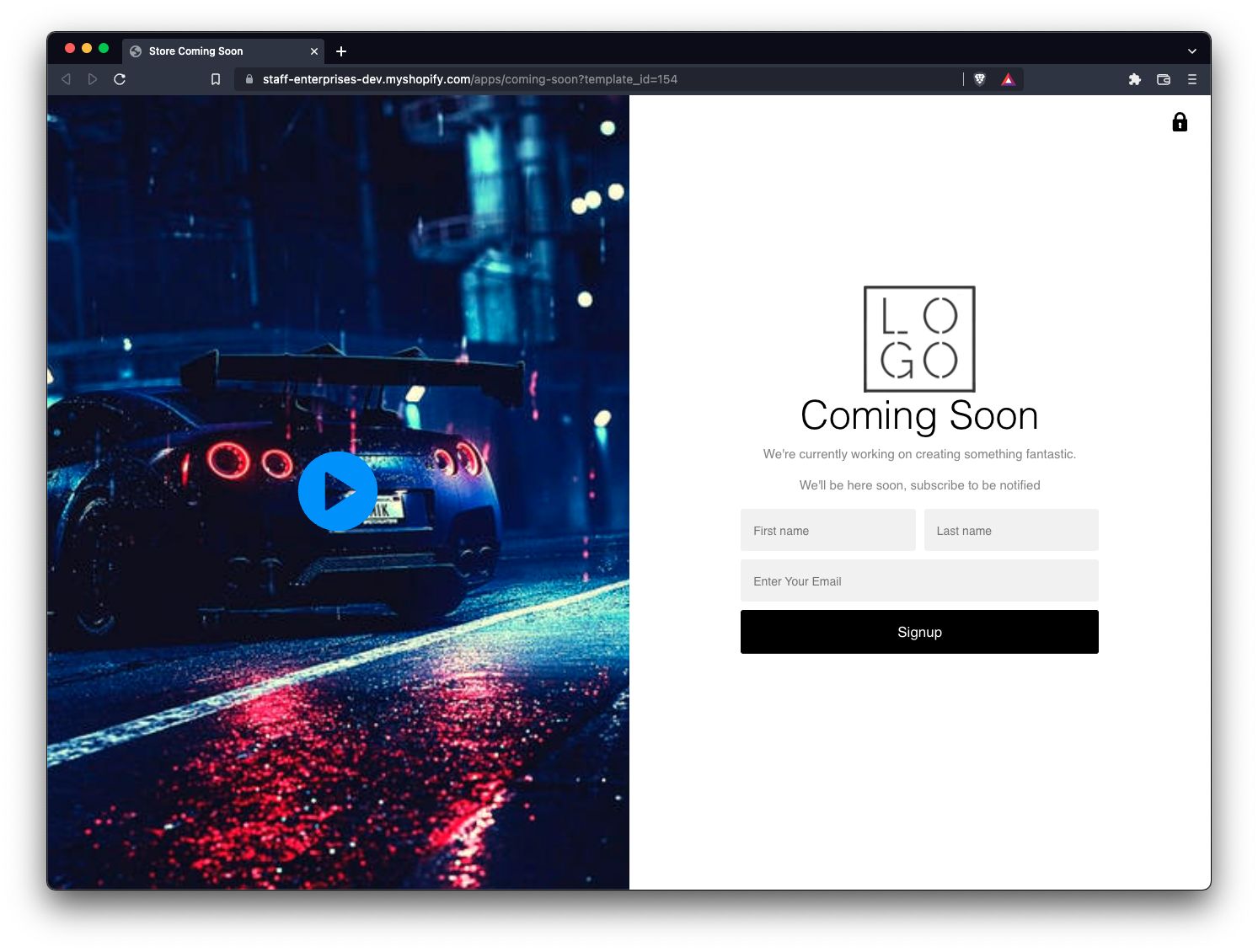 Unique features of Duo:
Split page design (hero on the left, content on the right)
More complex newsletter collection (additional first and last name fields)
Play button that displays a YouTube video in a modal
Customize your template using the template editor
When you're ready to customize a template, click on the Customize button and you'll be taken to the template editor (show for the Simple template below).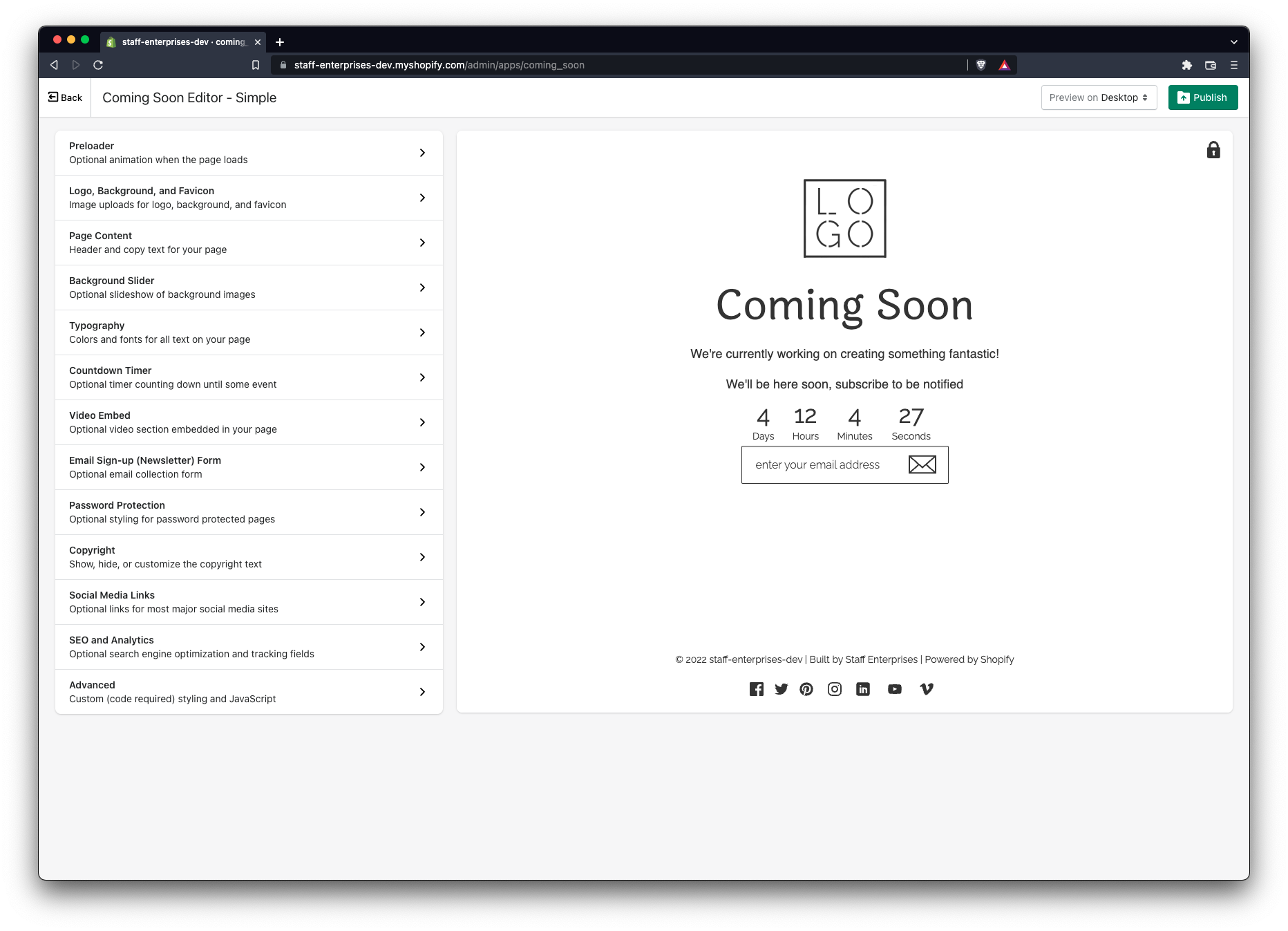 More detailed information about the editor can be found in the template customization section, so that won't be covered here. Similarly, specific documentation can be found for customizing the Simple template here and the Duo template here.
Once you've had a chance to customize your template, make sure to publish it if it's not already, and you're ready for the next step.